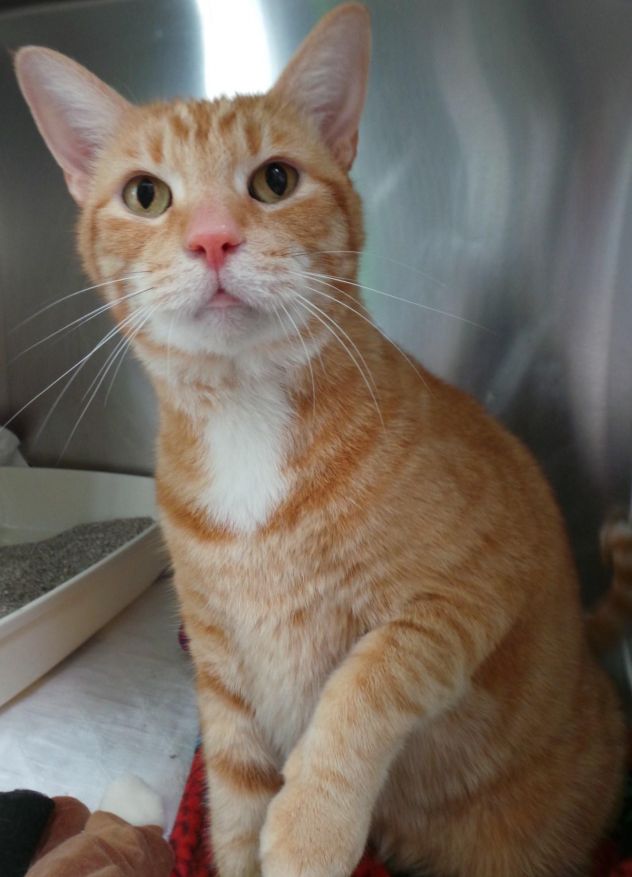 Name: Morrison
Age: 10 years
Breed: Orange tabby, Domestic short hair
Reason for being at shelter: Abandoned
Description: He's big, he's friendly, he's self-assured yet mellow. He's your relaxed presence in the house that doesn't seem to have a care other than being his awesome self for you. He's not shy and meets new people without hesitation. Morrison is a stout and hefty boy who would profit from losing just a few more pounds. Good thing he likes catnip and he likes to play because they go hand-in-hand in helping him to be active. Morrison is a real big lug of a cat who's easy-going, gentle, curious and interactive. He is just one of those great orange tabbies that everyone wants to have as their cat friend.