Name: Mrs. Whiskey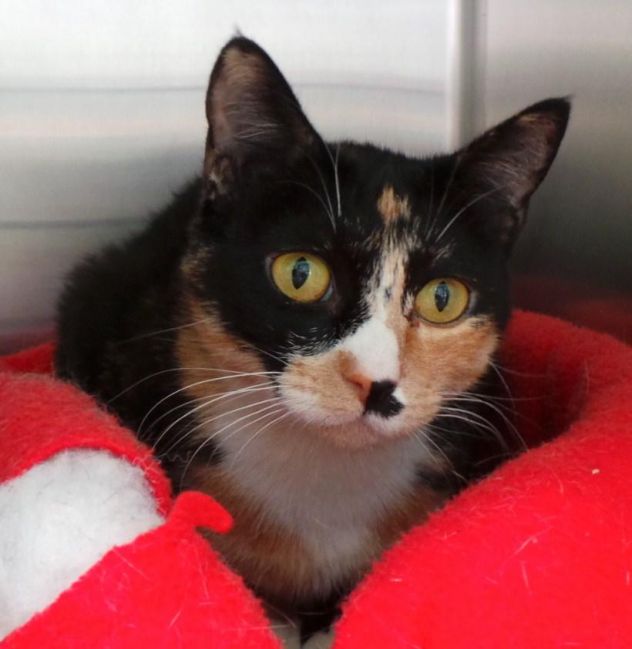 Age: Young adult
Breed: Calico, Domestic short hair
Reason for being at shelter: Stray and pregnant
Description: Mrs. Whiskey is one of those cats that would best be suited in an environment where she is not restrained; an indoor/outdoor lifestyle or possibly a barn home. She is a little feisty and doesn't like human contact but she is playful so she might be a good mouser for you. She is apt to swat at you if you get too close or she feels uncomfortable. She may be small but she will defend herself. We're not sure how long she was a stray and how much human contact she had in the past but her most recent life as a stray has made her untrusting of people. Sometimes a cage environment is not reassuring either and that can be making her apprehensive with human touch. Mrs. Whiskey is not suitable in a home with small children. She is a curious girl, wants to be friendly, she just doesn't really know how to do that.