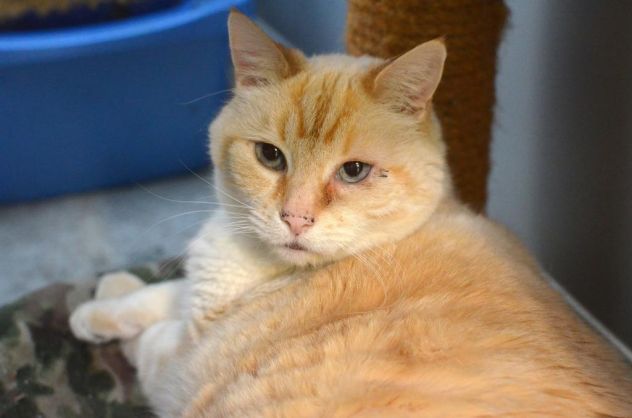 Name: Muffin
Age: About 10 years old
Breed: Flame Point Siamese
Reason for being at shelter: Stray
Description: Would you like a little soft paw play? How about a delicate nose kiss or a lick on your nose to seal your friendship? Muffin can't help but display her gentle and affectionate personality to you. So lean in close and discover what an awesome kitty she is. She'll even roll over to get her belly rubbed. Muffin is sweet, sweet, sweet. She loves to be petted and will easily engage contact with you. She also has a playful nature and likes to play in the water; how unusual. Muffin is a tender-hearted kitty and can be a little sensitive to change; that may be because she was a lost stray. A calm adult home would fit her style and benefit her personality. She did experience a short visit in a home with dogs so she may adapt to that arrangement if surrounded by a mellow dog. Muffin is a Flame Point Siamese with light blue eyes. She is ultra-sweet, super-gentle and always friendly. Mellow Muffin would make a loveable feline companion.