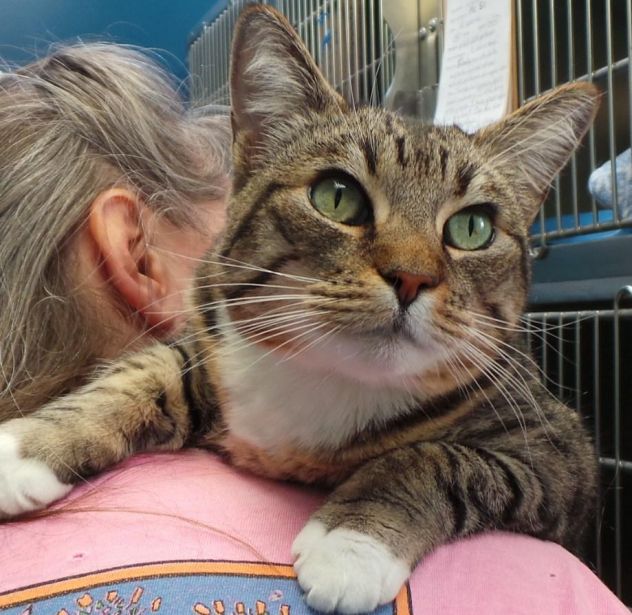 Name: Muffin
Age: 9 years old
Breed: Mitted brown tabby – Domestic short hair
Reason for being at shelter: Owner surrender
Description: Incredibly mild-mannered and a super-mellow cat well describes Muffin. This big, chunky kitty is extremely people-oriented and affectionate. She loves her lap time and will take cuddling in almost any way you will offer it. Pull up a chair or sit back on the couch and you will have an instant friend on your lap. Lots of purrs and a little drool will follow. She will be your companion at your side, on your lap or snuggled in bed with you. Nothing seems to shake her tree, so to speak. Muffin is calm and relaxed and friendly toward everyone. She is extremely gentle and takes a nail trim with ease. Muffin is a super-great cat and should fit well into most any household. As quoted "she is the most loving, affectionate cat you will ever meet." She's only lived indoors, fears the outdoors and has no "outdoor sense" so needs to remain an indoor cat. She's good with dogs (but sometimes has poor manners about their bed) and kids but doesn't need a chaotic home.