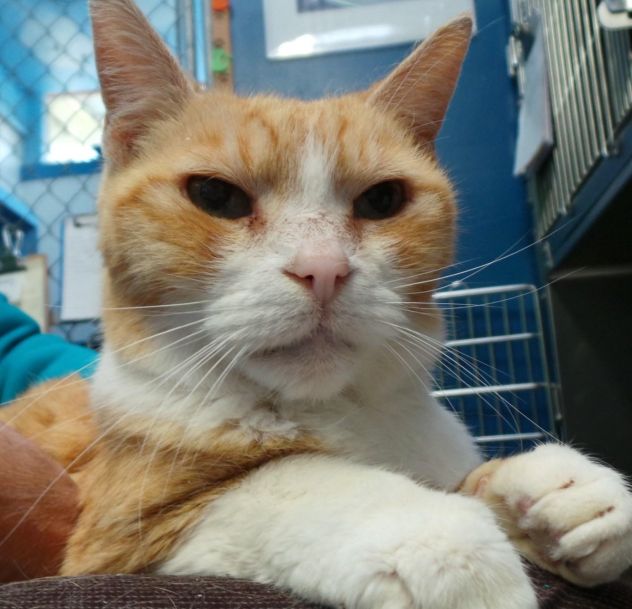 Name: Muzzbee
Age: About 8 years old
Breed: Mitted orange tabby, Domestic short hair
Reason for being at shelter: Stray
Description: Can you say irresistible? Muzzbee is an absolute ham for attention and you'll be more than happy to oblige this handsome orange tabby in giving him the love and the lap time he wants. Muzzee is super-friendly, loving and incredibly calm. He even takes a nail trim with ease. He loves lap time and adores people and is a great snuggler, too. He's just a great boy. What you need to know about Muzzbee is that he must only have pate' style canned food. You see, Muzzbee is completely toothless. Sometime in his life, he must have had them removed. But he's still a jovial, happy and loving boy all the same. Warning: you're going to fall for this distinguished-looking and wonderful tabby boy named Muzzbee.