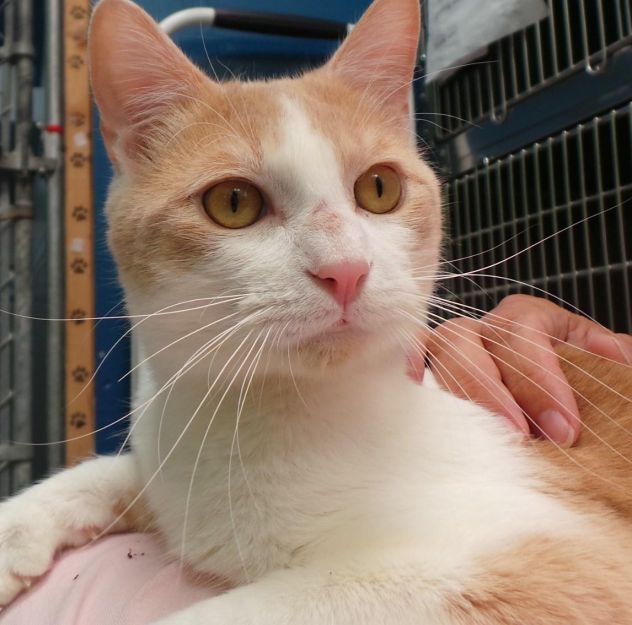 Name: Nerf
Age: 1-2 years old
Breed: Buff tabby and white, Domestic short hair
Reason for being at shelter: Abandoned
Description: Nerf tells you with his high-pitched meow and his relaxed body language how much he appreciates your petting, your attention and your lap. All he wants is a friend to call his own and he seems quite lonely for human companionship. He is friendly and gentle and just yearns to be with people (and preferably on your lap). Nerf is a truly cute guy with a pink nose and light-gold eyes. He is both a comforting and a comfortable cat. He's good with fellow felines, too (currently in a cage with his buddy, Harris). Nerf is young yet calm, good at letting humans know all's right with the world as long as he's with you. Nerf and some of his cat pals were abandoned but he's taking it all in stride and hoping for a permanent, loving home this time around. He surely deserves one. So if you are looking to create an instant cat family, Nerf and his buddies would make a great choice but you can also adopt him individually.