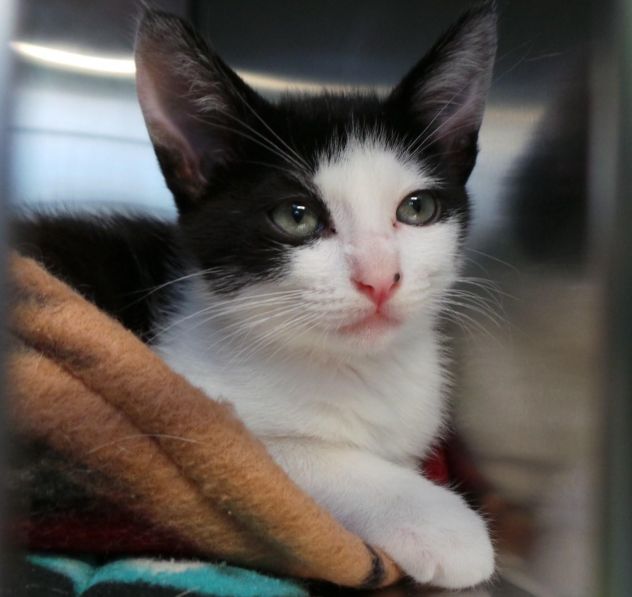 Name: Nibs
Age: 8 weeks
Breed: Domestic short hair – Black and white
Reason for being at shelter: Owner surrender
Description: He's super-adorable and totally loves human contact. He'll meow for attention just yearning to be cuddled. He's a very sweet, gentle and wonderful young kitten and will cry for attention if he's feeling neglected. Nibs, is good size for his young age of just 8 weeks. He appreciates the comfort and companionship of people. Nibs is the kitten of Licorice so if you are looking for a compatible duo, these two would make a great pair but he can also be adopted separately.