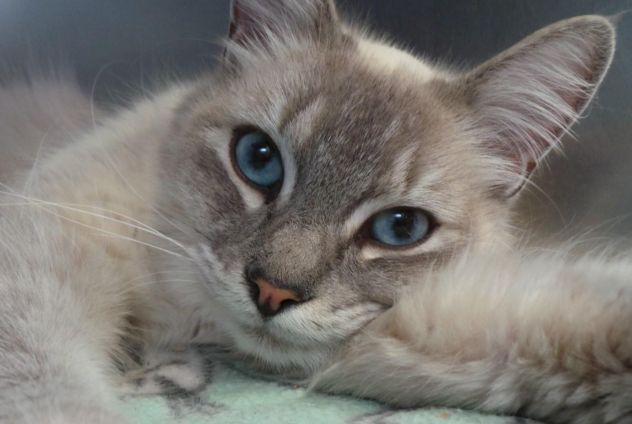 Name: Nuke
Age: 4 years
Breed: Siamese, Lilac Point
Reason for being at shelter: Owner surrender
Description: He's handsome indeed and friendlier than expected. His intense look and blue eyes demand a response and funny how he will get it. It's all about interacting with people when it comes to Nuke. He loves to rub on you, sprawl out so you can pet him and he's even alright about being held. He generally just displays an extroverted temperament. That's what makes Nuke such a mellow and easy-going cat. He is always gentle and never aggressive. He's good with all people and other male cats. When he's not being his sociable self, he likes to play; his favorite toy being something fluffy that he can chase. Nuke is comfortable being an indoor/outdoor cat once he knows his surroundings and that it is safe for him. Nuke is a Lilac Point Siamese boy, neutered and only 4 years old. He's a wonderfully friendly, mellow, playful and gentle cat.