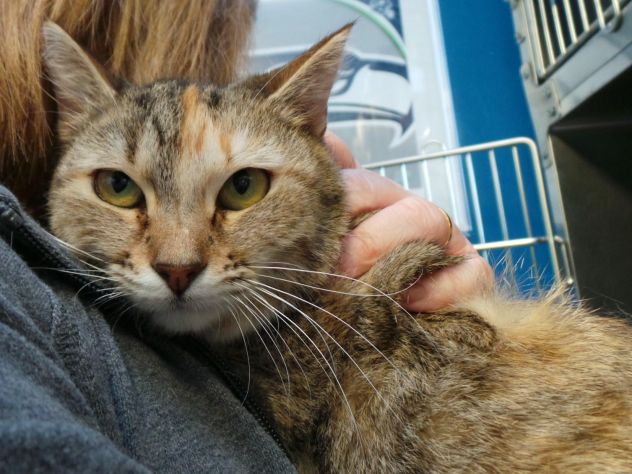 Name: Orange Slice
Age: About 1 year old
Breed: Torbie, Domestic Short Hair
Reason for being at shelter: Stray
Description: She's very shy and timid but opens up once you pet her. You can hold her and she will purr. You can snuggle with her and she accepts it. But she does have a tendency to move away if given the chance. Orange Slice was a recent stray mom so she has a rather antisocial disposition. She would benefit from more human interaction to increase her social aptitude. She's probably not the right cat for a young child or chaotic household. She is still very gentle and submissive even though she may be withdrawn. To extract her hidden personality for amusement, break out the string type toys. That peaks her interest and engages her in fun and distracts her from her bashfulness. Orange Slice is a beautiful kitty with Torbie markings who needs a comforting and friendly comrade.