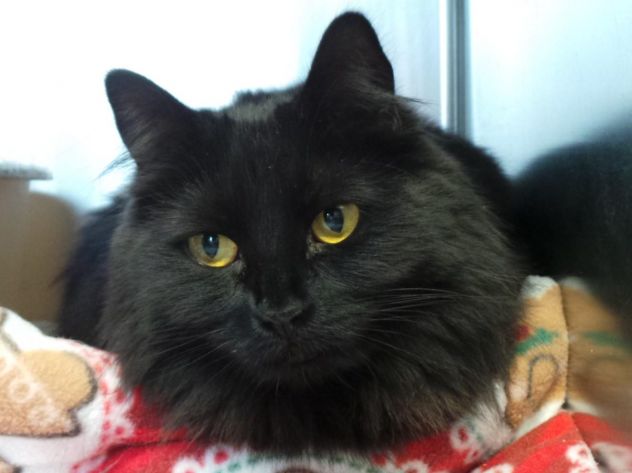 Name: Pepper
Age: 2.5 years old
Breed: Domestic long hair – Black
Reason for being at shelter: Owner surrender
Description: Pepper is a rather even-keeled young kitty. She has a mix of playfulness yet calmness. Sometimes she likes to be held but then other times will be very independent. Even still, Pepper is never aggressive and has no annoying habits, say her previous owners. She loves having a good scratching post around the house to use to sharpen her claws and to claim her territory so make sure to have one ready and waiting for her arrival. A tall cat tree would be great, too, to give her the opportunity to survey her kingdom and just hang out when she decides to be aloof. Pepper has lived indoors with adults and female cats. She has a beautiful full mane and golden eyes.