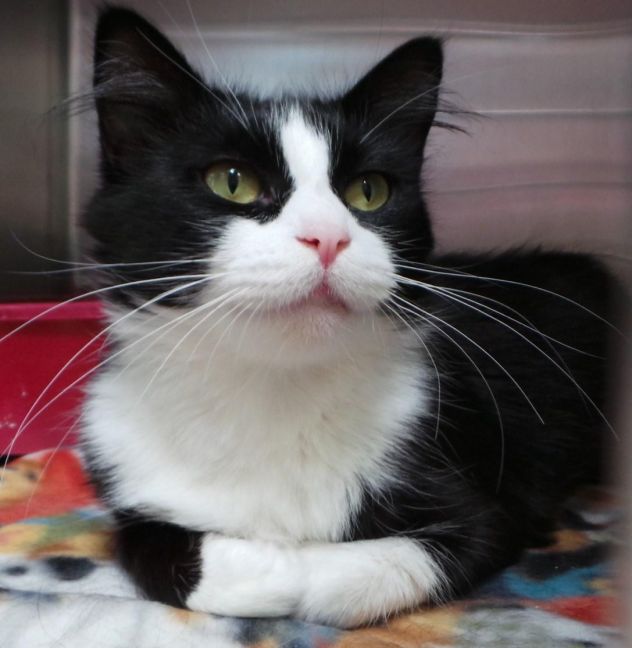 Name: Phoebe
Age: About 1 1/2 years old
Breed: Tuxedo, Black & white-domestic medium hair
Reason for being at shelter: Stray
Description: This girl is not only stylish in her black and white tuxedo-marked coat, she's also a friendly lap-cat who loves humans. She's intelligent, responsive and rumbles out a great purr from deep within her compact body. Phoebe's face lights up when you pet her silky coat or hold her in your lap. She displays a very happy demeanor and seems genuinely interested in being a sociable kitty. If you're looking for a small-to- medium-sized, interactive and sociable cat friend, Phoebe is your girl.