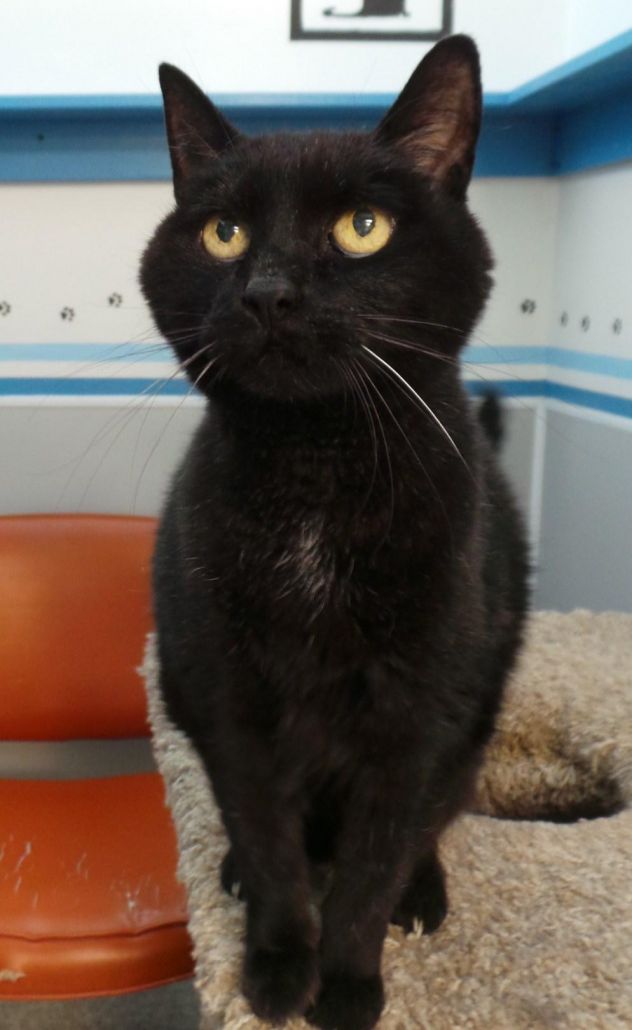 Name:  Precious
Age:  5 years
Breed:  Domestic short hair – black
Reason for being at shelter: Owner became ill
Description:  Precious is an extremely nice cat. She is very sociable and makes instant friendships. She is sweet, gentle, calm and mature-mannered. You will experience a sense of calm and peace when you pet her and spend even the slightest amount of time with her. Precious is  kind-natured and friendly and she is appreciative of being petted and brushed.