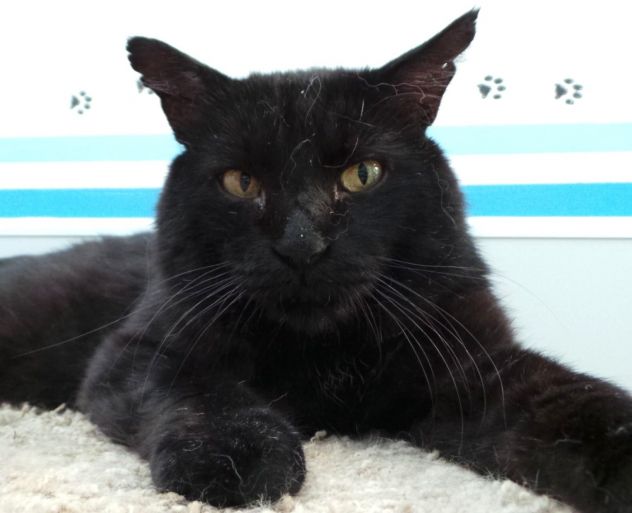 Name: Rabbi
Age: Adult
Breed: Domestic short hair – Black
Reason for being at shelter: Stray
Description: There are times you can't get a work in edgewise as Rabbi natters on with his meowing. Then there are times when he'll let you share in his cat conversation. Rabbi is a true convert being changed from a rugged recluse into a big softy who is loving and gentle and interactive. He's made the transition from feral to friendly with the time spent and the love given from devoted staff. He's had a true conversion and is now an interactive, friendly and gentle boy. He's good with other cats and will make a fine household pet. Give Rabbi a chance to steal your heart and he will fill your ears with his collaborative cat chattering.