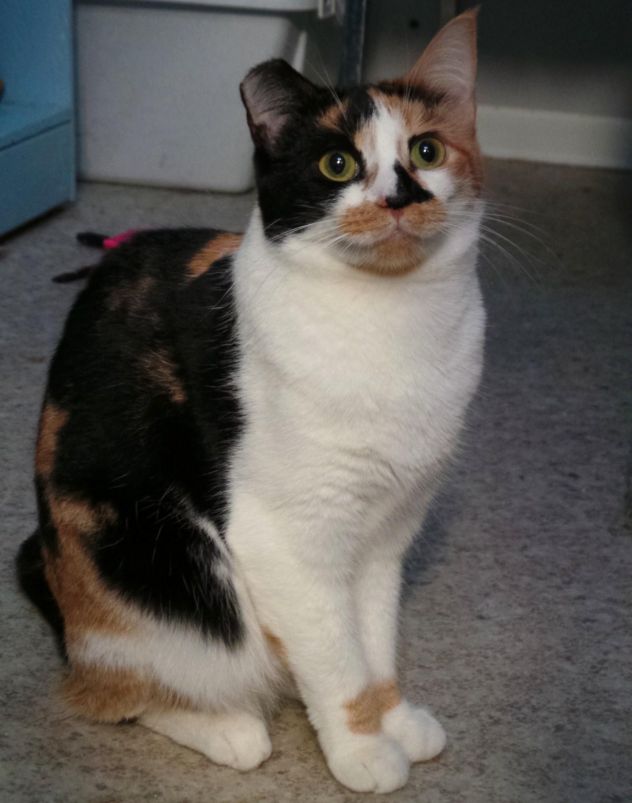 Name: Robin (and Batman)
Age: About a year
Breed: Calico, Domestic short hair
Reason for being at shelter: Stray
Description: Batman and Robin would make a dynamic barn cat duo. Batman is the masked black and white and Robin is the calico crusader and sidekick. They are two young adult cats that came to the shelter as adolescent strays and chose to remain anti-social toward people and will run from human contact. They are not the housecat type and would do better in a farm or barn environment where they have the freedom of space and adventure. Know that they still need to be fed regular cat food (and they've already developed a fondness for wet food). But put them to work on rodent patrol. They get along well with other cats, too.