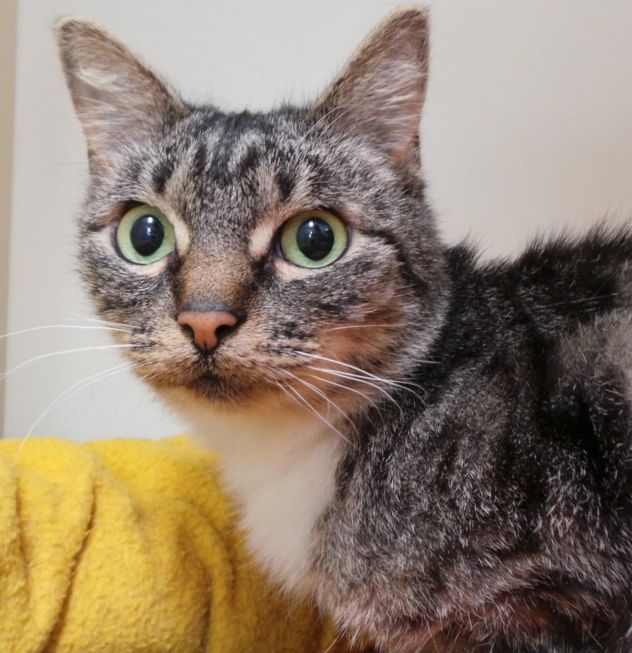 Name: Robyn and Chaka
Age: 6 years and 3 years
Breed: Domestic short hair – Brown tabby
Reason for being at shelter: Owner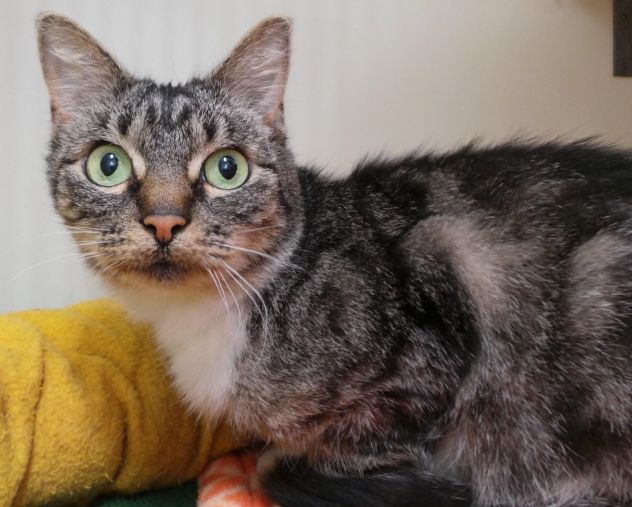 surrender
Description: These two de-clawed tabbies adore human contact and their previous owner says they are the most loving, sweet and affectionate cats. Shelter noises are keeping them shy and timid but they are ever-so-gentle and sweet when you pet them. All they need to bloom is a home environment once again. They have over-groomed for some reason so their fur is thin and bare in spots. In no time, they will have lush coats. A calm home might relieve them from this condition. Robyn is the mitted brown tabby and is good with all people and animals. She's mellow, with no annoying habits and is a cuddly lap cat; she's just a lover. Chaka is the all-brown tabby and has a similar personality. She's sweet, never aggressive and a little more independent but inseparable from Robyn. Both are playful and love their laser toys. Robyn and Chaka are a bonded pair and need to be adopted together. They are wonderfully sweet kitties and will offer double to love, fun and companionship.