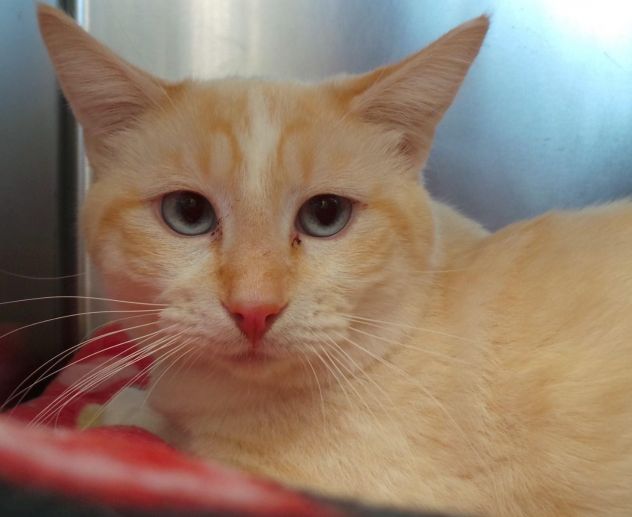 Name: Rodrigo
Age: 5-6 years old
Breed: Flame Point Siamese
Reason for being at shelter: Abandoned
Description: Rodrigo may be burrowed under his cat-mat when you visit him, but that doesn't mean this very handsome Flame-point Siamese doesn't want to socialize. He just hides to avoid the commotion and noise of the shelter and is nervous in his new surroundings. But uncover him, pet him and give him your loving attention and he's grateful you decided to comfort him. Blue-eyed, photogenic, and gentle Rodrigo is good with other cats and is currently sharing accommodations with pal, Lyle. Rodrigo's gentle, peaceful nature would be an asset to the tranquility and well-being of any home. Adopt him alone or with his calm and comforting cohort, Lyle.