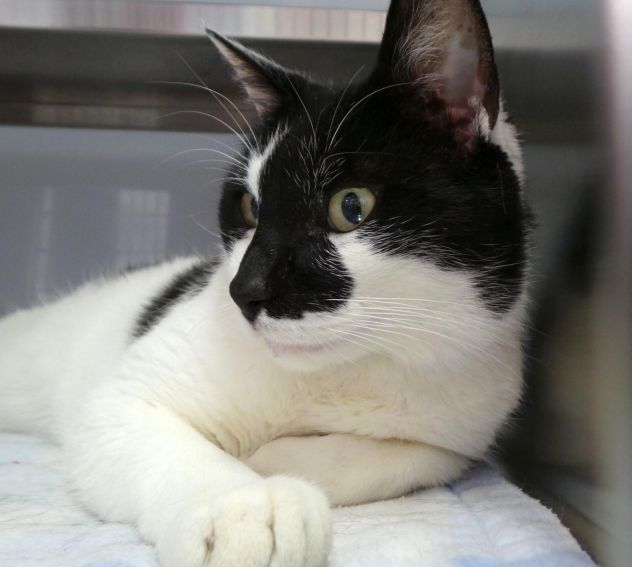 Name: Romeo
Age: About 5 years old
Breed: Domestic short hair – black and white
Reason for being at shelter: Stray
Description: There is an abundance of love that can be shared between you and this sweet kitty named Romeo. Oh me oh my; what a tender-hearted boy he is. He's gentle, loving and affectionate. He appreciates the human connection and the bond that's created. Romeo is also a very calm and mellow cat. He offers a good purr response to being petted; especially for ear rubs. He's good about being held but is just as comfortable to laze around soaking in the rubs. Romeo is rather docile in the shelter environment so he should adapt well to a busier household; although he'd be quite content and happy being the focus of your affection as a lap cat or couch companion. Romeo is a tall cat with unique black markings. Check out this great boy.