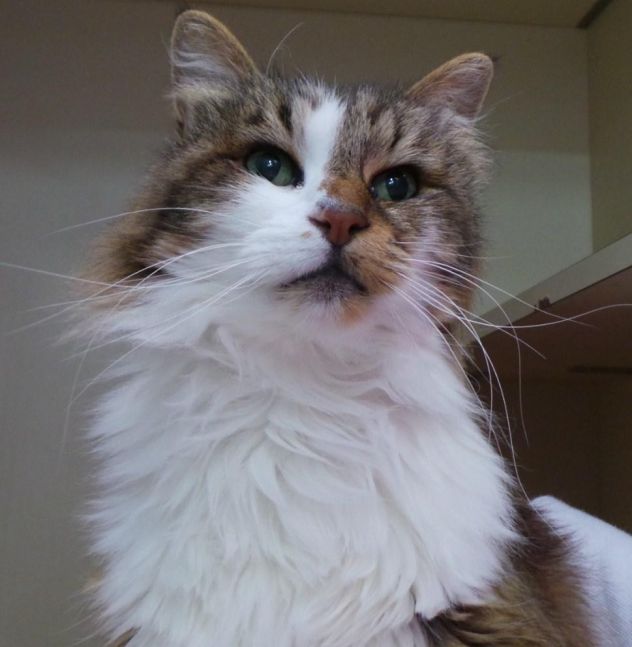 Name: Sadie
Age: About 8 to 10 years
Breed: Domestic medium hair – Brown tabby and white
Reason for being at shelter: Owner surrender
Description: She is a wonderfully friendly and mellow kitty that is good with all people and dogs. She is okay with other cats as long as they are friendly toward her. Sadie is calm-natured and easy-going. She loves to be petted and she welcomes a good amount of human attention and accepts being brushed. Sadie is just a lovely and beautiful cat with no annoying habits. The only reason she's available for adoption is that other cats in her last home were mean to her. So Sadie is looking for a home without aggressive animals where she can enjoy the splendor of a peaceful, serene and relaxing household. Sadie is a sweet, gentle and kind-natured tabby girl. Sadie is the purrfect, middle-aged and mature-mannered cat and will be a fine addition to a loving home.