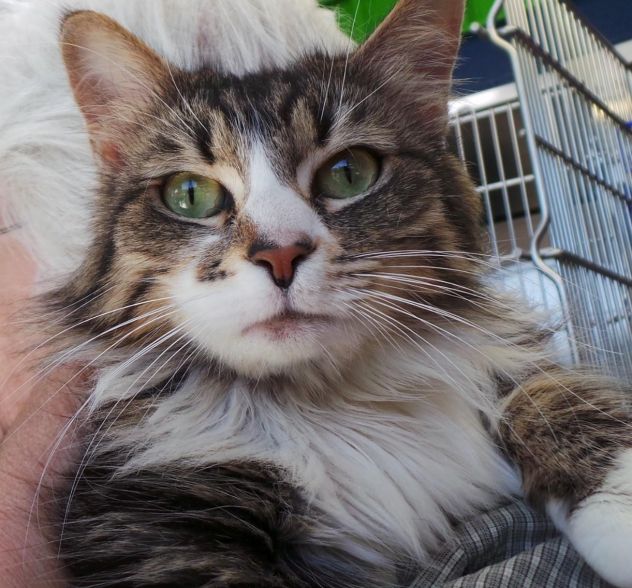 Name: Sami
Age: 2 years old
Breed: Brown tiger striped tabby with white, Domestic medium hair
Reason for being at shelter: Abandoned
Description: Nothing seems to deter this super-friendly cat from making friends with anyone who'll give her the time. Her beckoning meow lures you in and her deep, rumbling purr will keep you holding her close. All Sami wants to do is be a sociable cat. Interaction is her goal. Sami likes to be held and will snuggle, too. She is gentle and affectionate and unfazed by lots of activity. The only activity she wants is to intermingle with you. This bright-eyed, pretty kitty is all about contact with people. So what are you waiting for?