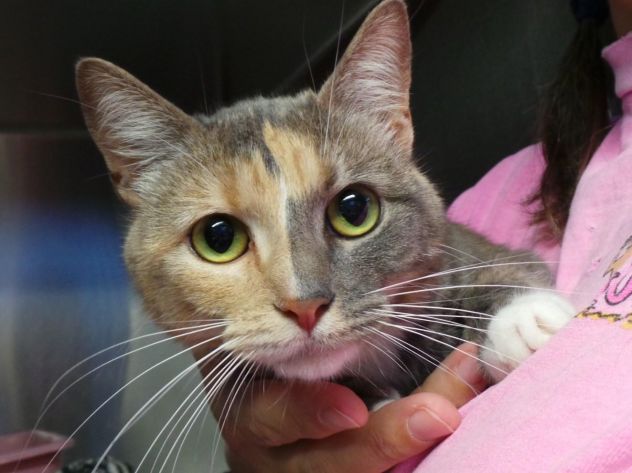 Name: Scotch
Age: About 1 year
Breed: Dilute Calico
Reason for being at shelter: Owner surrender
Description: Scotch is super-sweet and very gentle. All she wants is human companionship. She likes to be loved on, held and snuggled. Scotch is a dilute calico with yellow eyes. She is not only small but also very petite with a soft meow. Scotch is a wonderfully delightful kitty with all-star ratings and is a great companion for people. She has lived with adults (especially women) and children and small dogs and only lived indoors. Scotch is a cuddly young kitty. Having lived in a household with her littermates, we know she is good with other cats. In fact, Scotch could be adopted with a fellow littermate if you are looking for a compatible pair; a pair of sweetness that is. Scotch is barely a year old and has just been spayed so she's ready for her adoption day.