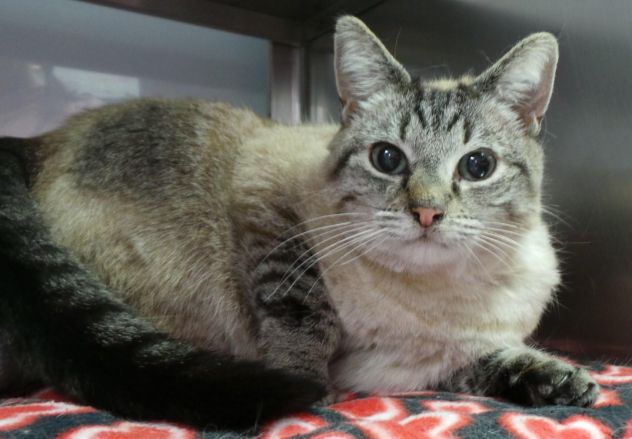 Name: Scrappy
Age: 8 years old
Breed: Lynx Point Siamese
Reason for being at shelter: Owner surrender
Description: Coax her out from under her blanket and you'll discover a hidden treasure; a kitty named Scrappy. Scrappy is happy when she's being loved on and likes to share a soft purr. She's affectionate, gentle and loving all the time. The shelter noises give her concern thus her tendency to hide but she's a wonderful-natured cat if you'll spend time with her and just get to know her. Scrappy is a Lynx Point Siamese with more green colored eyes than blue and has petite paws. Her coat is soft and smooth. She and Patches (DSH Patches) came from the same home and would be compatible cats if you are looking for a great pair. Scrappy would love to be in a forever home now. Will it be yours this Christmas?