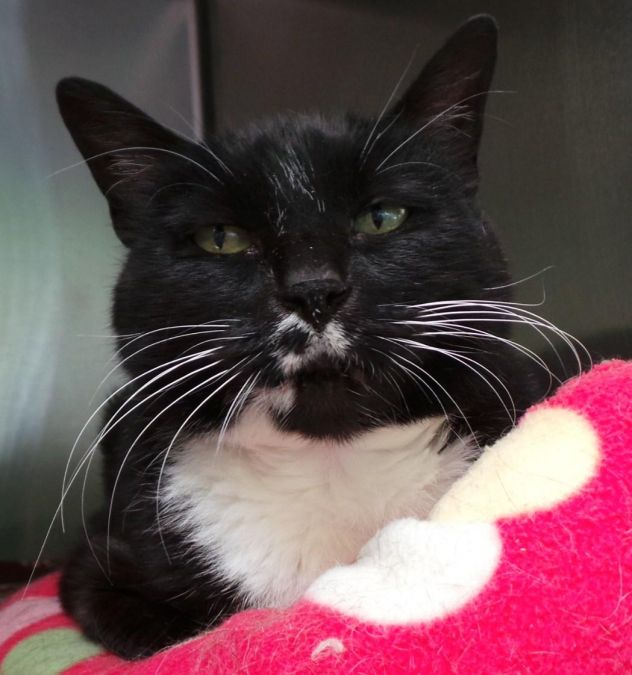 Name: Sparta
Age: About 2 years
Breed: Black and white, Tuxedo – Domestic short hair
Reason for being at shelter: Stray
Description: She has a spark in her demeanor but she's friendly all the same. Sparta likes to be petted but she'll watch your every move. She might be a little strong-willed and determined kitty who likes things her way. Sparta has a good purr. She is friendly even to strangers because she is sociably-natured yet can be skittish at the same time. She is curious, too. Sparta may have a little spark to her attitude but she is still friendly and cat worth getting to know.