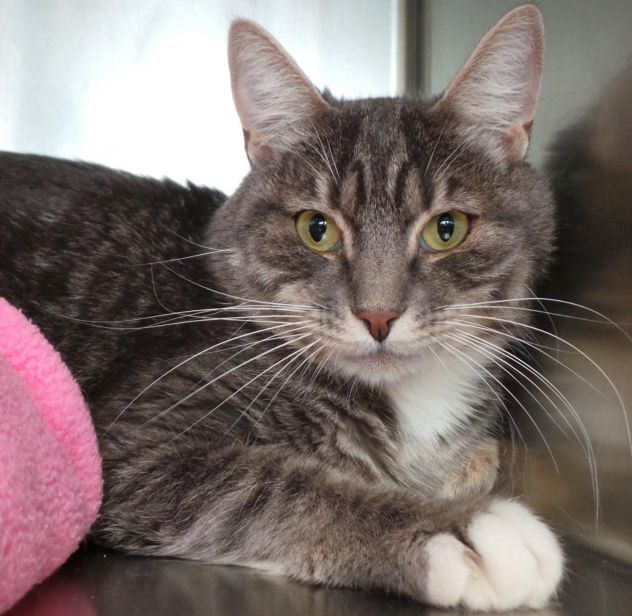 Name: Stripes
Age: 2 years
Breed: Mitted gray tabby, Domestic short hair
Reason for being at shelter: Abandoned
Description: Stripes is a handsome mitted gray tabby and a great young cat with no annoying habits. He gets along well with adults, children and female cats. He is an active 2 year old cat that likes to play and his favorite toys are stringy things. Stripes is a friendly boy who appreciates lap time and a good cuddle, too, as he likes to be held. When he's fully relaxed, he's accepting of a gentle belly rub. He even likes to be brushed. Stripes loves his wet food so be sure to reward this special kitty with deserving treats. Stripes has only been an indoor cat. This sweet boy is an unaggressive cat, but unfortunately, the shelter environment is stressful for him so he can act very timid and nervous. All he needs is some reassurance and a permanent home where he can settle in and relax. Just give Stripes a chance in a forever home and you'll discover his greatness, too.