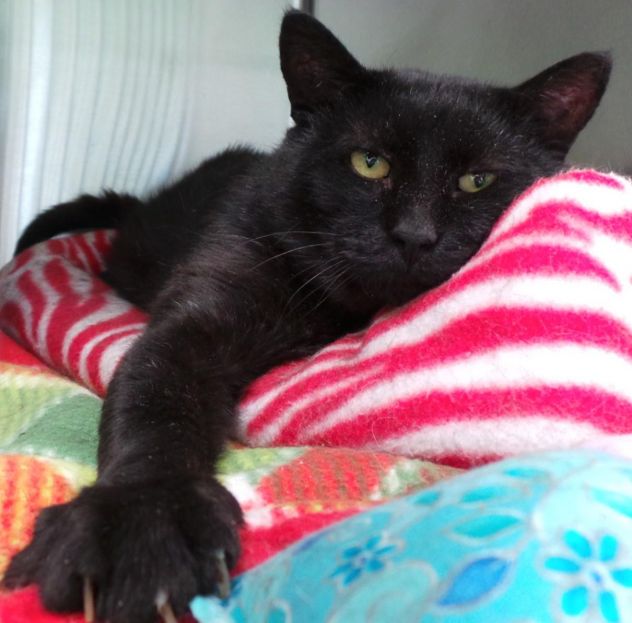 Name: Tarmac
Age: Adult
Breed: Domestic short hair – Black
Reason for being at shelter: Stray
Description: Head butts are great. Cheek rubs even better. But rubs between the shoulder blades? Now there's the best rub spot of all. And boy does Tarmac love it. He kneads his paws on and on and purrs all the while. When he's not purring, he may share a brief conversation with you because he's a rather chatty cat. He's a wonderfully special black cat. He's friendly and accepting of affection. He rolls over just you can reach his favorite rub spot. He just tries to accommodate you so you'll give him attention. Tarmac would make a good indoor/outdoor cat once he gets to know his home base. But he may just decide to become that easy-going lounge cat in the comforts and security of a home environment. You'll like Tarmac either way.