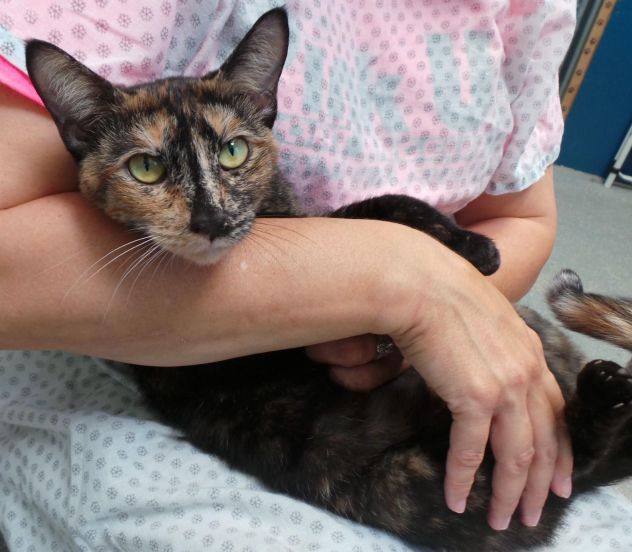 Name: Tortuga
Age: Young adult
Breed: Tortoiseshell, Domestic short hair
Reason for being at shelter: Stray
Description: Tortuga's happy meter runs at a very high level. She is a cat with character. She emits a vibrant personality, she is lively with energy and she's always ready for play. She'll stretch her front legs and paws outside the cage in an attempt to catch you as you walk by and to grab your attention so she can lure you in either for play or for attention. And that's because Tortuga is not only playful, she's also super-affectionate yet gentle the entire time, even when playing. Tortuga is a great young cat. She likes belly rubs, she takes a nail trim with ease and she seems good with other cats. This tall, lean and lanky girl (with the longest tail ever) is without a doubt, one of the best cats you'll meet.