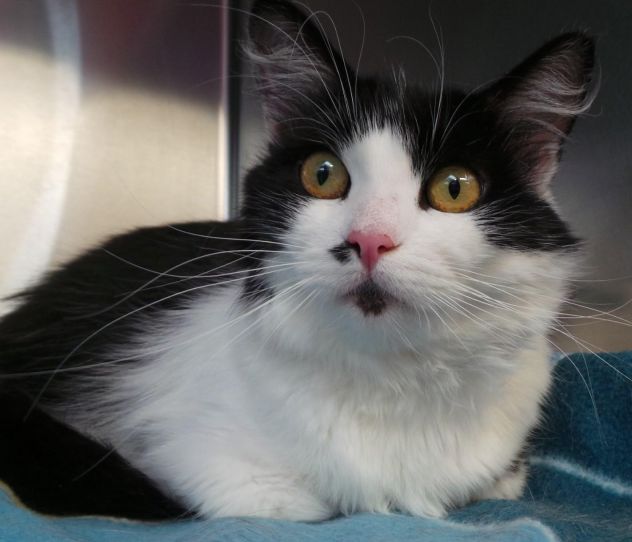 Name: Trilby
Age: About 3-4 years old
Breed: Domestic Medium Hair – Black and white
Reason for being at shelter: Stray
Description: Trilby is a friendly kitty that shares a good purr when being petted. She's good about being held and really appreciates human contact. She is a gentle and sweet-natured kitty that seems to be mostly calm and relaxed despite the clamor of shelter noises around her. Trilby is a pretty cat with a fluffy black and white coat. She's of small to medium size and is about 3 or 4 years of age. Even though a stray, she clearly was someone's devoted cat because she is well-socialized, friendly, and good with people. She should be a good fit for adults and probably young children as well.