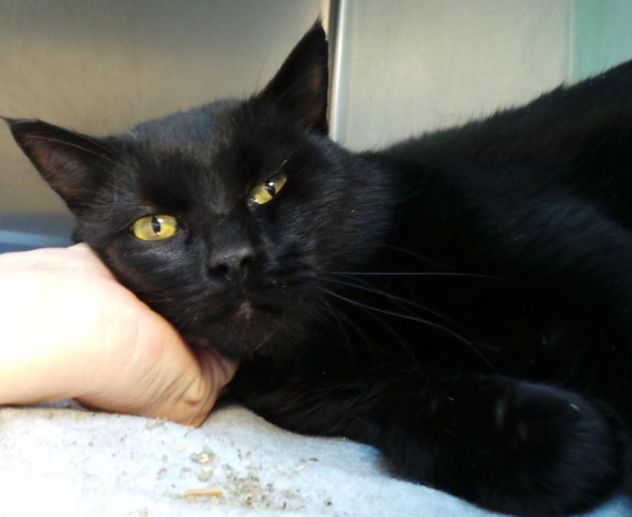 Name: Vic
Age: About 2 or 3 years old
Breed: Domestic short hair – Black
Reason for being at shelter: Stray
Description: Lookout, for here comes the head butts. Vic meets you with a zealous but affectionate greeting. He can't seem to help himself from being a gregarious greeter and may even give you a nose kiss. Vic loves the people contact and appreciates a good head and cheek rub in return. He squirms around so much and can't sit still that it's hard to get a good picture of him. He's shy about coming out of his cage and being held but he sure loves it if you'll stand next to him and pet him on and on. He either doesn't want you to stop or he gets over-stimulated because he just may give you a smack with his paw. Vic is a tall and stout boy of solid black fur and golden eyes. Vic is a young adult cat looking for his lifetime human friend.