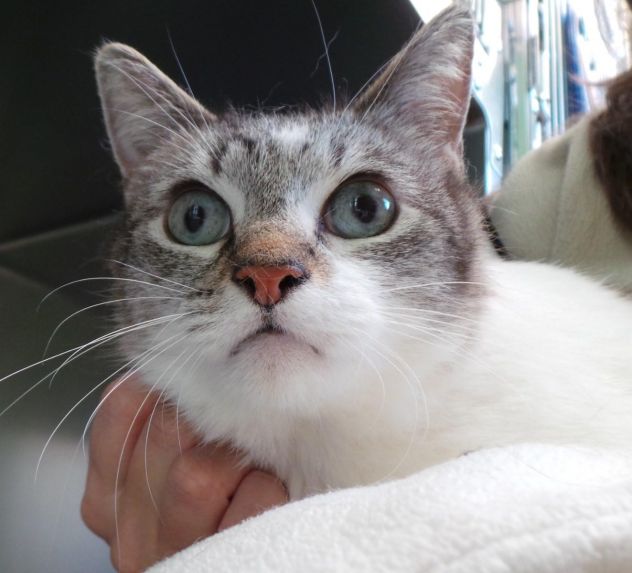 Name: Willie
Age: 8 years old
Breed: Lynx Point Siamese
Reason for being at shelter: Owner surrender
Description: Sweet silly ole Willie. He's so shy that his own fearful self gets in the way of meeting new people. But, give him a chance because he does come around with a gentle touch and soothing words. You will discover that Willie is the dearest boy; just that his bashfulness is hindering his adjustment progress. The change of a new environment and all the sounds that come with it are troubling him greatly. Don't let his apprehension to meet you deter you from seeing the best in Willie. He's endearingly sweet and yearns to be comforted and loved on by people and responds with a soft purr. Willie will do just fine in a home but may take some extra time to adjust. His owner experienced some medical issues and could no longer keep Willie. Willie has lived with other female cats and should do fine in an existing cat home. We're looking forward to seeing Willie's personality progress and blossom as time goes on unless someone finds him utterly adorable and can't live without him before that happens. That lucky person will learn all about Willie themselves. Willie is a handsome Lynx Point Siamese with slightly-crossed blue eyes.