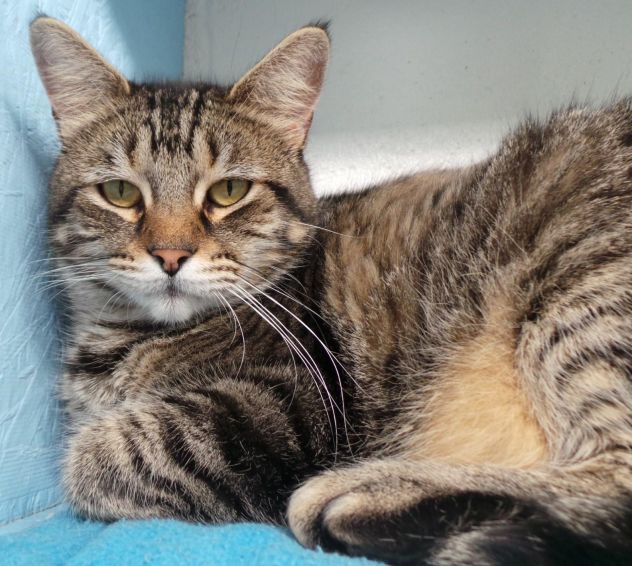 Name: ZeeDee
Age: About 5 years
Breed: Brown tabby, Domestic short hair
Reason for being at shelter: Stray
Description: ZeeDee is a big, stocky and friendly tabby with a playful side. Entice her and rev her up and she loves theintrigue of play; especially with your hand under the blanket pretending to be prey. On the other end of the spectrum, ZeeDee is a calm and friendly yet outgoing kitty who greets strangers with ease. ZeeDee likes to be brushed and with her summer coat shedding, it's needed and appreciated. With ZeeDee's relaxed personality, it seems logical that she might be a good fit into most any household. Meet this hefty tabby girl for yourself and quickly learn what a great cat she is.