Start Your Holiday Shopping Early! Stop by Olympic Cellars Winery on Saturday, November 1st from noon-4 p.m. to shop for beautiful jewelry from the Holly Zhang Pearl Gallery and delicious chocolates from De Novo Chocolates. Proceeds from the sales benefit the Olympic Peninsula Humane Society!
Please bring your gently used costume jewelry to the event. The jewelry will be sold at Imagine That!, a bead shop in Poulsbo with all proceeds benefiting OPHS. Just think, the jewelry you no longer wear will help us buy food and medicine for the shelter animals!
At the Olympic Peninsula Humane Society, we are committed to caring for and finding permanent homes for the homeless animals of Clallam County. As an open admission shelter, we take in any animal that is brought to us. We do not turn animals away. Each year approximately 2,000 animals are brought into the shelter. We rely on the generosity of our community to help care for our residents. Thank you to everyone who makes a donation or adopts an animal into your family.
Pet of the Week: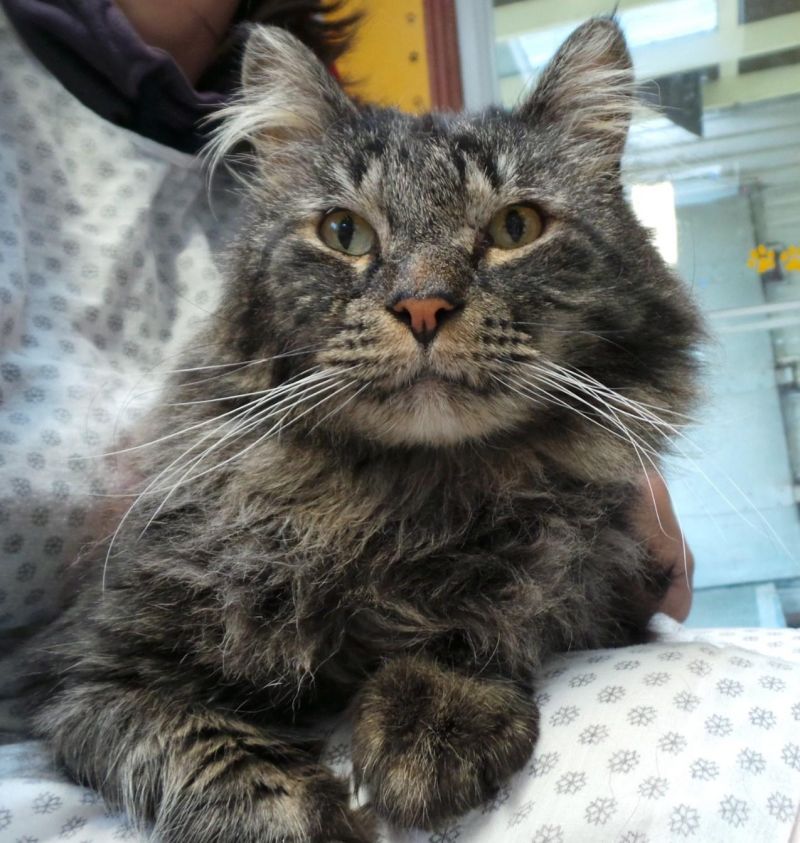 Harlow has ear tufts practically as broad as his whiskers giving him the look of a koala but without the round figure. He has small gold-colored eyes, a wide furry face, a large muzzle and big fluffy paws. His coat is a dark gray tabby with black stripes. He is a very handsome. As well, he is a friendly boy who likes to interact with people. He is responsive with people and loves to be held and appreciates a good lap sit. He is easily enticed for play. He is gentle and loving when handled but not fond of having his nails trimmed. Give him a good scratching post and you won't need to bother with that task anyway. He is a handsome tabby with a very social personality and even-tempered demeanor. He is a neutered male about 3 years old.