Save the Date! The third annual Meowgaritas and Mutts dinner and auction will take place on Saturday, April 25 at the the Vern Burton in Port Angeles. Tickets are just $50 per person with tables for eight available. To purchase your seat, call us at (360) 457-8206.
March Newsletter
Click here to read our latest eNewsletter
Pet of the Week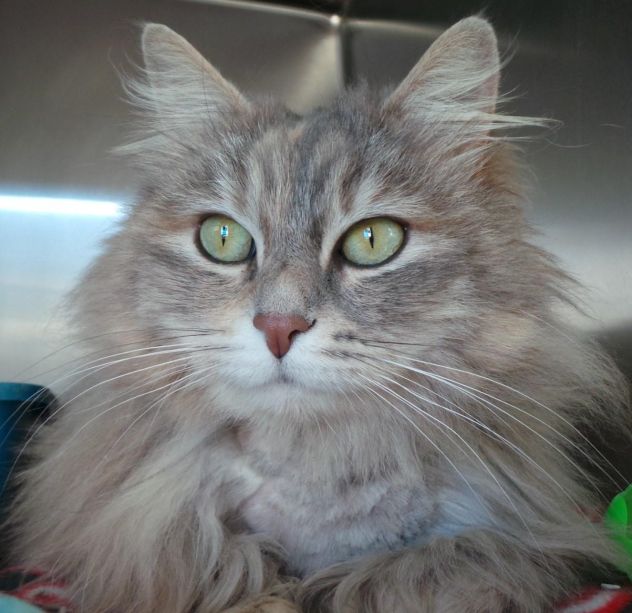 Noelle is a sweet-natured and loving cat; a fluff ball from head to tail. Her calm demeanor portrays her unaggressiveness. She is very calm and relaxed yet can be active and playful. Break out a squeaky mouse because that's her favorite toy. Noelle was abandoned but what we know of her is that she was an indoor cat and successfully lived with adults but fears other cats so she needs to be the only cat in the household. Noelle bonds well with people and loves attention. She is sweet-natured and affectionate. She is about 5 years old and spayed. She's a beautiful and delightful-natured Dilute Calico with gorgeous green eyes. She's just an all-around, good-natured adult cat.
 Our New Shelter
Construction has really taken off at the shelter's new site on Old Olympic Highway! This photo was taken on February 2nd and shows the walls and the kennels. We are still looking at moving to our new home at the end of the summer or early Fall.
To make a donation to our Dig Deep capital campaign, simply click on the Donate Now button at the top of this page or call us at (360) 457-8206.
About OPHS
At the Olympic Peninsula Humane Society, we are committed to caring for and finding permanent homes for the homeless animals of Clallam County. As an open admission shelter, we take in any animal that is brought to us. We do not turn animals away. Each year approximately 2,000 animals are brought into the shelter. We rely on the generosity of our community to help care for our residents. Thank you to everyone who makes a donation or adopts an animal into your family.

 Upcoming Events
Every Saturday – Petco Adoption 10 a.m. – 2 p.m.
April 11 – Pet Adoptions at Family Vet's Open House
April 25 – Meowgaritas & Mutts