Get Ready for Meowgaritas and Mutts Presented by the Petco Foundation!
Our 5th annual Meowgaritas and Mutts dinner and auction will take place on Saturday, April 29th at the Vern Burton in Port Angeles, Plan now to join us for this fun event as we look to raise funds for the animals in our care at OPHS.
Seats are $50 per person or a table of eight for $400. The evening includes one complimentary margarita, a fantastic Mexican fiesta catered by Little Devils Lunchbox and the opportunity to bid on one-of-a-kind items in the silent and live auction.
To purchase your seat, call OPHS at (360) 457-8206.
Pet of the Week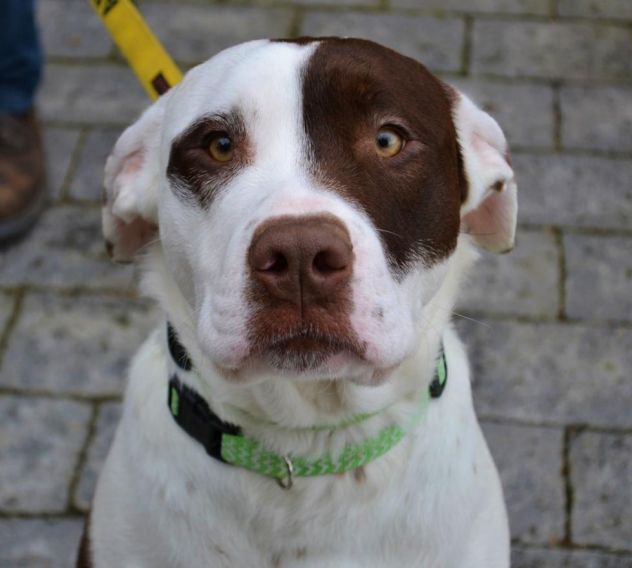 Name: Simon
Breed(s): Lab / Pit mix
Age: About 12 months
Weight: About 65 lbs
Reason for being at shelter: Transfer in from high-kill shelter
General info: Simon is a SUPER sweet guy with an amazing temperament. He's great with other animals and great with kids! Simon really is a nice dog, but he does have some pretty bad separation anxiety… His new owners will need to be able to work through his anxiety and help him cope with being alone. Also, he can jump a 4 foot fence, so he will need a 6 foot fence to keep him in the yard!
Adoption fee (includes spay/neuter, microchip, rabies vaccine, and a health check from a vet): $150
About OPHS
At the Olympic Peninsula Humane Society, we are committed to caring for and finding permanent homes for the homeless animals of Clallam County. As an open admission shelter, we take in any animal that is brought to us. We do not turn animals away. Each year approximately 2,000 animals are brought into the shelter. We rely on the generosity of our community to help care for our residents. Thank you to everyone who makes a donation or adopts an animal into your family.
Upcoming Events
Every Saturday – Petco Adoption, 10 a.m. – 2 p.m.
Wednesdays
6 p.m. – Puppy Kindergarten Training
7 p.m. – Puppy High School
8 p.m. – AKC STAR Puppy
Sundays
2 p.m. – Beginning Training
3 p.m. – AKC Canine Good Citizen
4 p.m. – Loose Leash Walking
5:30 p.m. – Puppy Kindergarten Training
6:30 p.m. – Puppy High School
Saturday, April 29 – 5th Annual Meowgaritas and Mutts Dinner and Auction
2017 OPHS Board Meeting Dates
Join us at 12 p.m. in the conference room at Green Crow,
727 E. 8th St., Port Angeles
April 27, 2017
May 25, 2017
June 22, 2017
July 27, 2017
August 24, 2017
September 28, 2017
October 26, 2017
November 16, 2017
December 21, 2017