The annual meeting for the Olympic Peninsula Humane Society will take place on Thursday, January 22 at noon at the Green Crow conference room, 727 E. 8th St., Port Angeles.
The annual Red Wine and Chocolate Tour will be held on February 7,8 and February 14, 15, 16. DeNovo Chocolates of Bellevue will be at Olympic Cellars during the tours and will donate a  portion of their sales to OPHS.
At long last, the Senate has passed the legislation required to extend the provision for qualified charitable distributions (QCD) from IRAs for 2014. IRA account holders ages 70 ½ and older can satisfy the current year's required minimum distribution (RMD) while simultaneously completing a charitable bequest and excluding the IRA distribution from income entirely for tax purposes. If you have not yet taken your RMD you can elect to donate it to the Olympic Peninsula Humane Society by having the distribution check made out directly to our organization.
At the Olympic Peninsula Humane Society, we are committed to caring for and finding permanent homes for the homeless animals of Clallam County. As an open admission shelter, we take in any animal that is brought to us. We do not turn animals away. Each year approximately 2,000 animals are brought into the shelter. We rely on the generosity of our community to help care for our residents. Thank you to everyone who makes a donation or adopts an animal into your family.
Pet of the Week: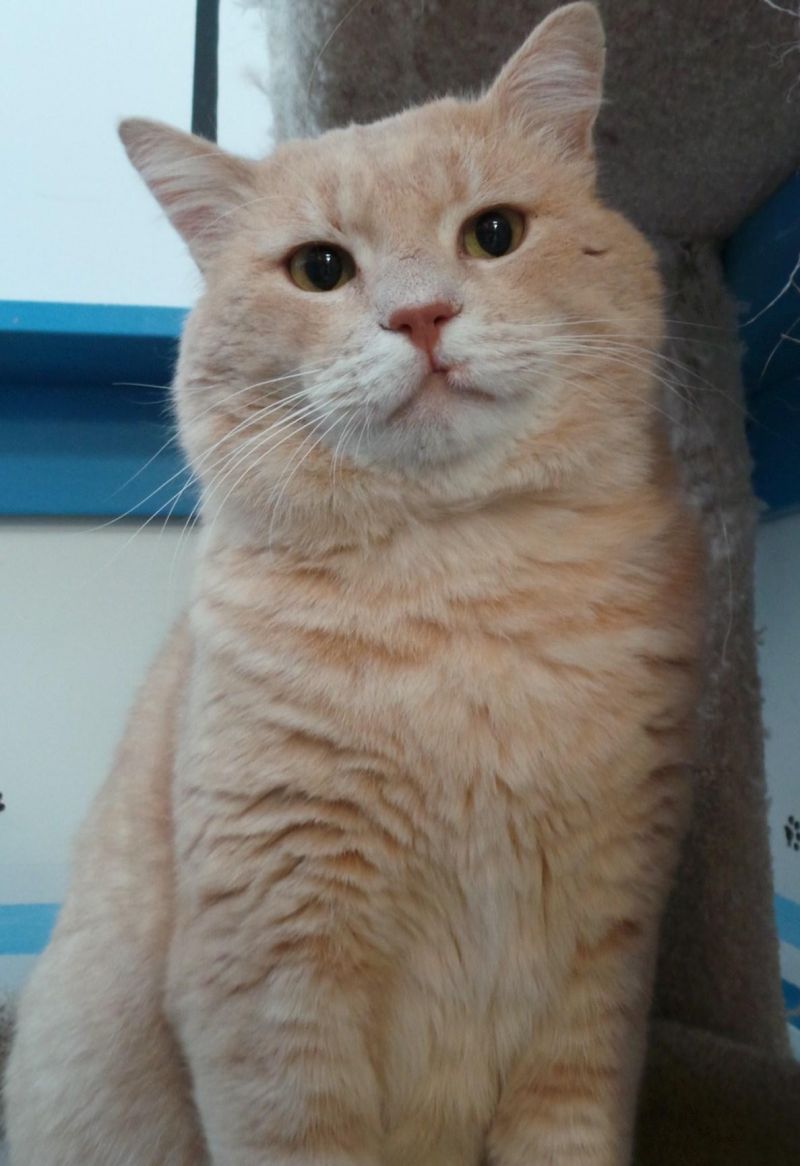 Tawny is a big buff tabby who gets along with other cats. He's a new member of the "cubby cats" with the other FIV+ felines. He's a 3+ year old neutered male. He has a muscular body, a large head and light yellow eyes. He appears to have a little bit of a hair-lip on the left side of his muzzle. He's a big fan of wet food and is bold about making sure he gets his fair share. Tawny is friendly toward people and appreciates time spent with human types. Tawny is FIV+ so he needs to be an indoor cat and the only cat or in a                                                 household with other FIV+ cats.
 Upcoming Events
January 22 – Annual Meeting, Green Crow Conference Room
January 24 – Petco Adoptions, Sequim from 10 a.m. – 2 p.m.
January 31 – Petco Adoptions Sequim from 10 a.m. – 2 p.m.