Save the Date! The third annual Meowgaritas and Mutts dinner and auction will take place on Saturday, April 25 at the the Vern Burton in Port Angeles. Tickets are just $50 per person with tables for eight available. To purchase your seat, call us at (360) 457-8206.
At long last, the Senate has passed the legislation required to extend the provision for qualified charitable distributions (QCD) from IRAs for 2014. IRA account holders ages 70 ½ and older can satisfy the current year's required minimum distribution (RMD) while simultaneously completing a charitable bequest and excluding the IRA distribution from income entirely for tax purposes. If you have not yet taken your RMD you can elect to donate it to the Olympic Peninsula Humane Society by having the distribution check made out directly to our organization.
Construction has really taken off at the shelter's new site on Old Olympic Highway! This photo was taken on February 2nd and shows the walls and the kennels. We are still looking at moving to our new home at the end of the summer or early Fall.
To make a donation to our Dig Deep capital campaign, simply click on the Donate Now button at the top of this page or call us at (360) 457-8206.
At the Olympic Peninsula Humane Society, we are committed to caring for and finding permanent homes for the homeless animals of Clallam County. As an open admission shelter, we take in any animal that is brought to us. We do not turn animals away. Each year approximately 2,000 animals are brought into the shelter. We rely on the generosity of our community to help care for our residents. Thank you to everyone who makes a donation or adopts an animal into your family.
Pet of the Week: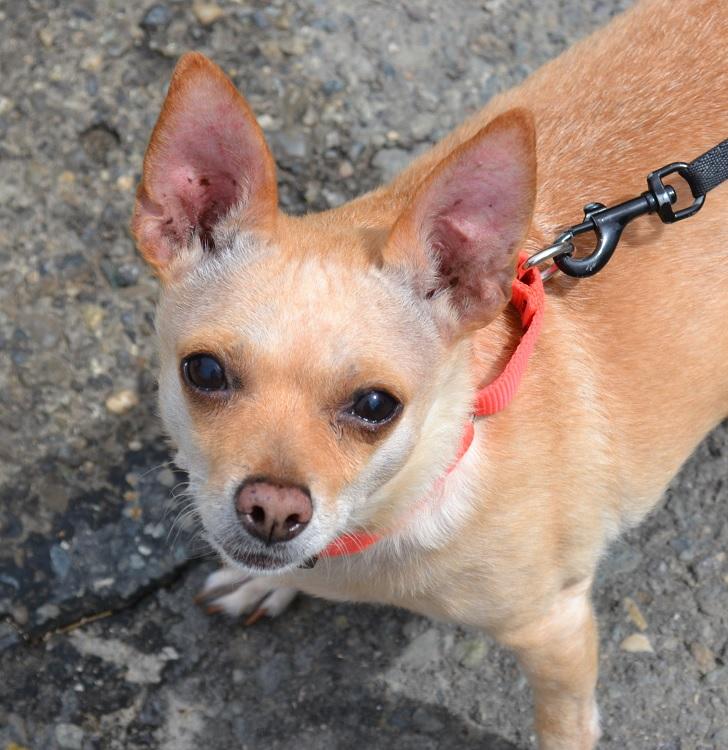 Name: Gracie
Breed(s): Chihuahua
Age: About 8 years old
Weight: About 13 lbs
Reason for being at shelter: Owner surrender
General info: Gracie is a sweet heart! She's friendly and happy, and calm most of the time
Gracie loves to go for walks, and then settle in to her bed for a nice nap. Gracie does have a heart murmur, and may need meds for that in the near future. Gracie was very recently diagnosed as having diabetes. So, she has started twice a day insulin and is doing VERY WELL!
Adoption fee (includes spay/neuter, microchip, rabies vaccine, and a health check from a vet):$75
 Upcoming Events
February 28 – Petco adoption 10 a.m. – 2 p.m.
March 14-15 – KONP Home Show