Special Members' Meeting – Thursday, September 25, 2014 at noon in the Carver Room of the Port Angeles Library. A vote will be taken to change the by-laws. Please view the proposed change under News.
Looking for a unique T-shirt? Pick up a Buddy the Ambassadog shirt for just $20 at Swain's, Necessities and Temptations and Jim's Pharmacy. All proceeds benefit the shelter's Dig Deep capital campaign.
At the Olympic Peninsula Humane Society, we are committed to caring for and finding permanent homes for the homeless animals of Clallam County. As an open admission shelter, we take in any animal that is brought to us. We do not turn animals away. Each year approximately 2,000 animals are brought into the shelter. We rely on the generosity of our community to help care for our residents. Thank you to everyone who makes a donation or adopts an animal into your family.
Pet of the Week: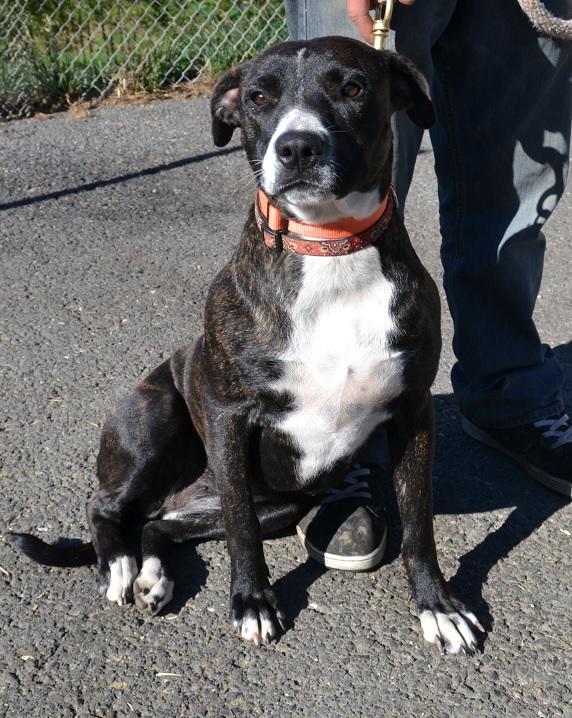 Name: Josephine
Breed(s): American Bulldog mix
Age: 1 year
Weight: About 70 lbs
Reason for being at shelter: Owner Surrender
General info: Josephine is a sweetheart, but she can be super timid with new people! She is a good sized dog with a beautiful coat. We will update more info soon!