Looking for a unique T-shirt? Pick up a Buddy the Ambassadog shirt for just $20 at Swain's, Necessities and Temptations and Jim's Pharmacy. All proceeds benefit the shelter's Dig Deep capital campaign.
At the Olympic Peninsula Humane Society, we are committed to caring for and finding permanent homes for the homeless animals of Clallam County. As an open admission shelter, we take in any animal that is brought to us. We do not turn animals away. Each year approximately 2,000 animals are brought into the shelter. We rely on the generosity of our community to help care for our residents. Thank you to everyone who makes a donation or adopts an animal into your family.
Pet of the Week: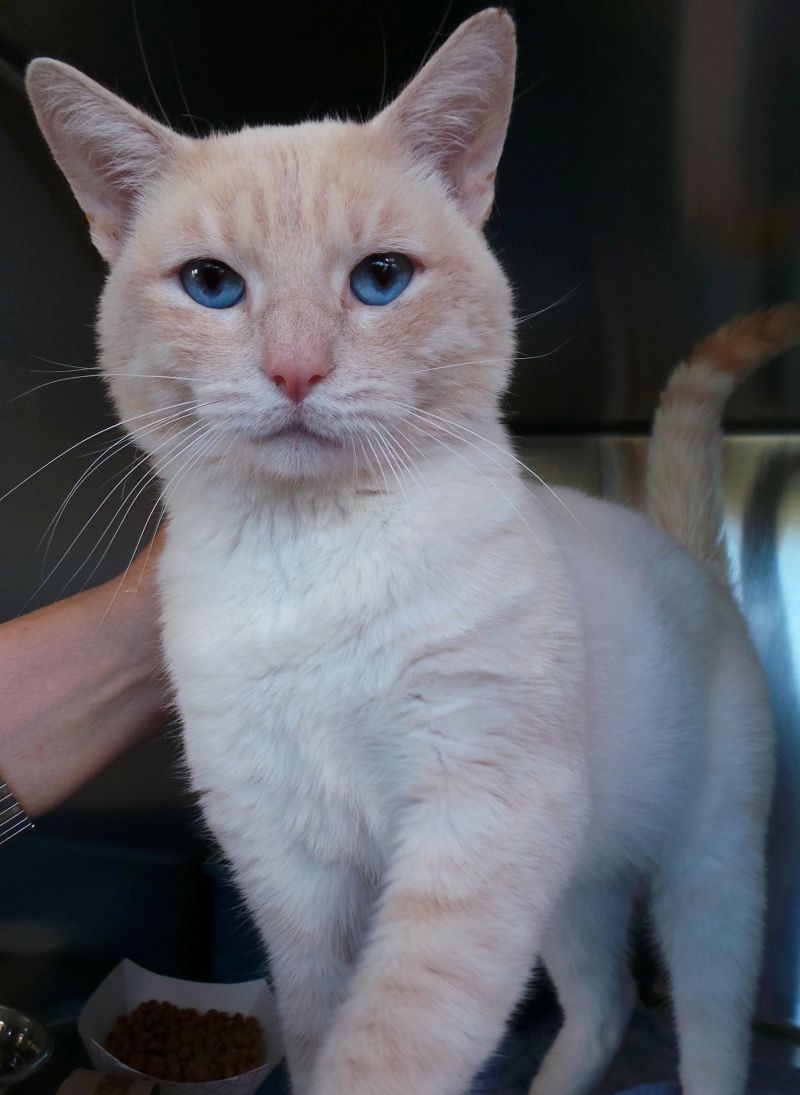 The Dude is a Polydactyl Flame-point Siamese with deep blue eyes. Without even a meow, he has an expressive look to him. Other than his handsomeness, he offers great friendship. He perpetually kneads his Polydactyl paws while you pet him just to show you how happy he is. He is a super-friendly neutered male about 2 years old. He came in as a stray but has no feral tendencies whatsoever; quite the opposite actually; he welcomes all interaction. The Dude is one of those unreserved and extroverted types of cats what should adapt well into any situation or household.