We Need Your Help!
The City of Port Angeles has informed OPHS that funding for the services we provide city residents will be reduced beginning with its 2016 budget and funding will be eliminated entirely beginning in 2019. We have had fee for service contracts with the City of PA, City of Sequim and Clallam County for many years. These contracts help us provide care for the animals that are surrendered or come to the shelter as strays.
OPHS negotiated a three-year contract with the City last year. The contract should run through 2017, however, the City has determined that animal welfare is "one of the lower priorities for the City" and will not honor the contract as written.
Should we lose our funding, we will be forced to make some difficult decisions since we cannot afford to subsidize the animals that come in from Port Angeles. This could include charging residents to bring in animals or refusing to take all animals from within the City limits. Neither of these are good options and would certainly result in more abandoned animals.
The next City Council meeting is Tuesday, December 1 at 6 p.m. Please plan to attend and speak up for the animals. This is our last chance to plead our case to the City Council before the budget is approved.
You can also let the City Council members know how important this funding is by e-mailing them at:
Dan DiGuilio – ddiguilio@cityofpa.us
Patrick Downie – pdownie@cityofpa.us
Sissi Bruch – sbruch@cityofpa.us
Brad Collins – bcollins@cityofpa.us
Dan Gase – dgase@cityofpa.us
Cherie Kidd – ckidd@cityofpa.us
Lee Whetham – lwhetham@cityofpa.us
You can also help by writing a letter to the editor of the Peninsula Daily News.
Include your name, street address and – for verification purposes – day and evening telephone numbers.
E-mail to letters@peninsuladailynews.com, fax to 360-417-3521 or mail to:
Letters to the Editor
Peninsula Daily News
P.O. Box 1330
Port Angeles WA 98362.
 With Your Help, OPHS Could Receive a $100,000 Grant
The Petco Foundation in partnership with Halo, Purely for Pets, recently announced its Holiday Wishes grant campaign, and we have the opportunity to receive $100,000 with your help! If you adopted your pet from the Olympic Peninsula Humane Society, you can share your story and nominate us! For more information visit petco.com/holidaywishes.
Pet of the Week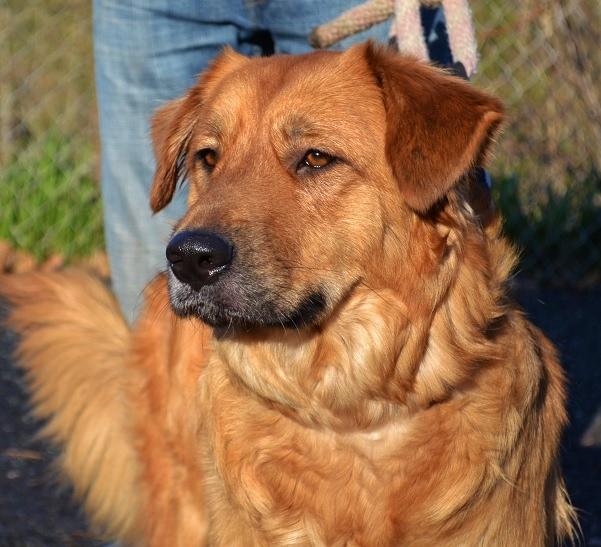 Name: Sasha
Breed(s): Lab / Chow mix
Age: About 2 yrs
Weight: About 75 lbs
Reason for being at shelter: Surrender — not good with men
General info: Sasha is a kind and gentle girl, but she does have some behavioral issues that will need to be addressed. She can be over-protective of her family and nippy — especially with men… Otherwise Sasha is a calm and happy girl. She is doing better with male staff members, and is continuing to get socialization while at the shelter. Sasha will NEED an experienced owner, someone who understands how to curb her need to be too protective. Sasha is a smart girl, and worth the effort! Adoption fee (includes spay/neuter, microchip, rabies vaccine, and a health check from a vet): $120
At the Olympic Peninsula Humane Society, we are committed to caring for and finding permanent homes for the homeless animals of Clallam County. As an open admission shelter, we take in any animal that is brought to us. We do not turn animals away. Each year approximately 2,000 animals are brought into the shelter. We rely on the generosity of our community to help care for our residents. Thank you to everyone who makes a donation or adopts an animal into your family.
Upcoming Events
Every Saturday – Petco Adoption 10 a.m. – 2 p.m.
Tuesday, December 1 – City Council Meeting at 6 p.m.
2015 OPHS Board Meeting Dates
Join us at 12 PM in the Carver Room, Port Angeles Library
December 17